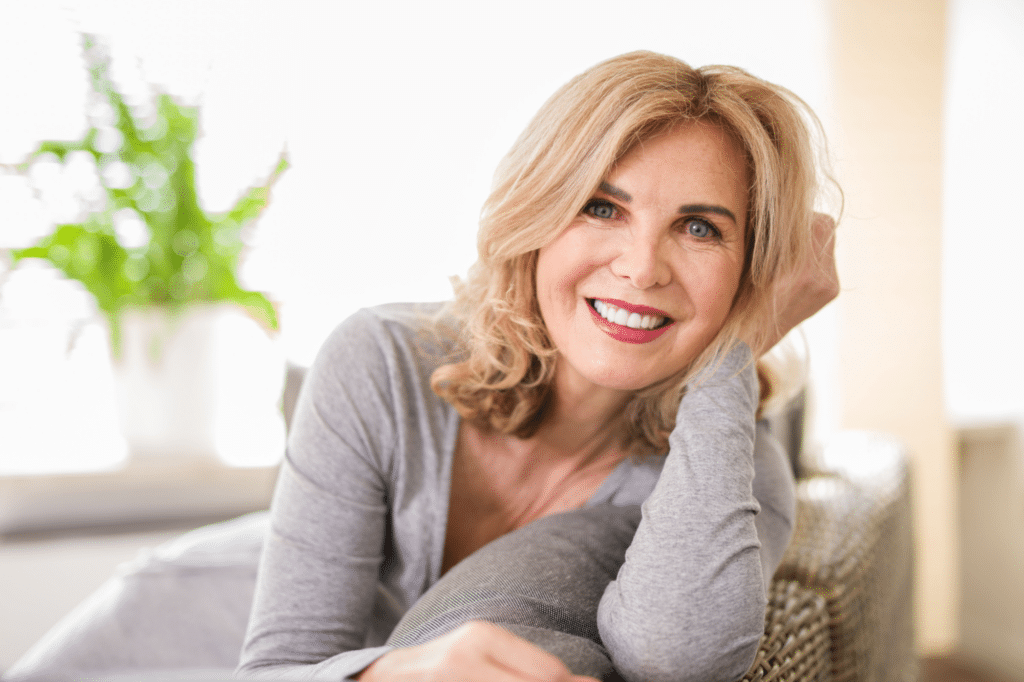 We Are Your Highly Skilled Crowns And Bridges Dentists In Granbury, Texas!
Looking for a dental office that makes you comfortable while giving you a confident smile? Welcome to Berry & Berry Dental Associates! We are passionate about helping our patients achieve and maintain perfect oral health in the most pleasant way possible. Our skillful team uses only the latest technology to provide fast, accurate diagnoses and quality results. Our Granbury services include crowns, bridges, fillings, oral surgery, and other restorative dentistry solutions.
Book an appointment today with Berry & Berry Dental Associates – it could be the best decision concerning your mouth and smile that you ever made!
Quality Crowns and Bridges in Granbury, Texas
Are you in need of a dental crown or bridge? Our experienced staff and dentists are here to help you. Our goal for your treatment is to replace damaged or missing teeth with functional, natural-looking teeth that boost your confidence and enhance the look of your smile.
What is a Crown?
When we cannot save a tooth with a filling or porcelain onlay, a dental crown can be the next best choice over tooth extraction. A crown, or "cap," covers the entire tooth's surface, sheltering it and restoring it to its original shape and size. While crowns come in different materials, porcelain crowns are standard. 
Some of the reasons you may need a crown are:
Broken or fractured teeth: The crown will shelter the tooth, the replacement restoring the original shape and size
Decayed teeth: We can use the crown to cover and protect a tooth after the decay has been removed.
Loose fillings: A crown can be used to protect the teeth and prevent further damage.
Cosmetic enhancements: Porcelain crowns are a great way to improve the look of your smile, especially if your natural tooth is stained or misshapen. 
What is a Bridge?
Do you have one or more missing teeth? If you have a missing tooth, the teeth surrounding the gap can shift into that open space. A bridge can prevent this, so don't hesitate to schedule an appointment. A bridge may be the perfect solution for filling the gap. A dental bridge is a prosthetic device used to replace missing teeth. It consists of an artificial tooth called a pontic, held in place by dental crowns on either side. The crowns are attached to the healthy teeth on either side of the space left from a missing tooth. Dental bridges are extremely strong and can last many years with proper care.
Some reasons you may need a bridge:
Fill the space of missing teeth: A bridge replaces missing teeth.
Prevent remaining teeth from drifting out of position: When a tooth is missing, the teeth surrounding the gap can shift into that open space. A bridge can prevent this from happening and maintain your bite.
Restore chewing and speaking ability: Missing teeth can make it difficult to chew food and speak clearly. A bridge will restore your ability to chew and speak properly.
Restore and enhance your smile: A bridge can dramatically improve the appearance of your smile, giving you the confidence to show off your pearly whites.
The Dental Crown and Dental Bridge Process in Granbury
If you need a crown or bridge, schedule an appointment with Dr. Jason Berry, Dr. Elizabeth Berry, or Dr. Adrienne Montgomery. When you come in for your appointment, we will prepare your teeth for the crown or bridge using specialized dental tools and our digital software. After taking a 3D scan, we will place a temporary crown or bridge while the permanent one is being made. Once ready, they will then fit and adjust to your comfort.
Replace Your Teeth With Dental Implants
Dental implants are a great way to replace missing teeth. They are a permanent solution that can last a lifetime if properly cared for. They are made of titanium, a strong and durable metal that is also biocompatible with the body. The titanium is surgically inserted into the jawbone, acting as a root for the implant. The implant is then topped with a prosthetic tooth, which looks and feels like a natural tooth.
In addition to the aesthetic benefits, dental implants also provide improved function. They allow you to eat, speak, and smile confidently, and they can help prevent further tooth decay and gum disease. They also help preserve the jaw's shape and structure, which can help prevent further tooth loss.
Overall, dental implants are a great way to replace missing teeth. They are permanent, comfortable, and look and feel natural. They also provide many benefits over other tooth replacement options, making them an excellent choice for those looking to restore their smile.
Dental Crowns and Dental Bridges in Granbury, Texas
We strive to make every visit personal with attentive customer service. With us on your side, there's no need to worry about your dental care. Put your trust in us, and we will give you lasting results through personalized treatments tailored to your needs. Rest assured, knowing you're receiving only top-quality services from experienced professionals who care about you as an individual patient – not just a set of teeth! 
We look forward to seeing you. Schedule your appointment today!